The Immunity Solution Docuseries – Rejuvenate Your Immunity
The Immunity Solution Docuseries Free Ticket | Streaming Now
Live
Episode 1: The Incredible gut-immune Connection
Episode 2: The brain immune connection
Episode 3: Mental Health in the modern day
Episode 4: Food and Mood
Whether battling the common cold or other weather-related illnesses, your immune system helps you heal and stay healthy.
But it takes a healthy immune system to defend the body against threats. The Immunity Solution Docuseries presents expert knowledge for improving immune function.
This article explains all you should know about the groundbreaking series.
What is the Immunity Solution Docuseries About?
The Immunity Solution is a free live broadcast scheduled to hold from April 12 to 23, 2023.
It features 12 experts in the field of health, nutrition, and immune health, who will share secrets for boosting your health.
And most of them are as simple as changing your diet.
Some experts to expect in the broadcast are as follows:
David Perlmutter, a board-certified neurologist and best-selling author
Mark Hyman, the Director of the Cleveland Clinic Center for Functional Medicine
Uma Naidoo, the Director of Nutritional & Lifestyle Psychiatry
Daniel Amen, a double board-certified psychiatrist & 12-time New York Times bestselling author
Vaccines can help to build your immunity against some diseases.
However, adopting a healthy lifestyle prevents chronic illnesses such as cardiovascular issues, obesity, diabetes, and certain cancers.
So, if you want to live longer and healthier, keep reading to learn more about the Immunity Solution.
=====================
↘️ Click Here To Register For Free ↙️
=====================
What Will You Learn in the Immunity Solution Docuseries?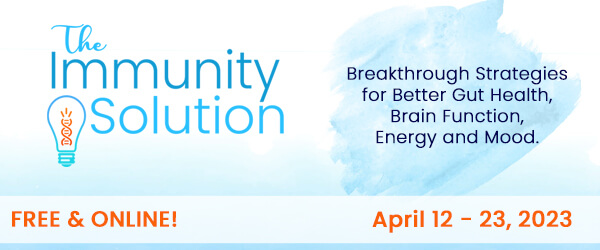 Each episode of the Immune Solution docuseries is packed with loads of information that you can't find anywhere else.
Here's what you will learn:
Episode 1: The Incredible gut-immune Connection
Episode 2: The brain immune connection
Episode 3: Mental Health in the modern day
Episode 4: Food and Mood
Episode 5: The longevity immunity connection
Episode 6: Fueling balanced immunity
Episode 7: Making health changes stick
Episode 8: Balancing immune health
Episode 9: How your environment influences your immunity
Episode 10: Autoimmunity
Episode 11: Women's Health, hormones, and blood sugar
Episode 12: The hidden science of Immunity
Who is the Immunity Solution Docuseries For?
This broadcast is for you if you want to:
Improve your health and that of your loved ones
Learn how your gut health, energy levels, and mental health connect to your immunity
Access cutting-edge medical research on the immune system
How Much Does the Immunity Solution Docuseries Cost?
The Immunity Solution is free for all but registration is mandatory so that you will be notified when the broadcast goes live.
Each episode will be available for 24 hours, which is a limited time and you don't want to miss it.
Download The Immunity Solution Docuseries Bonus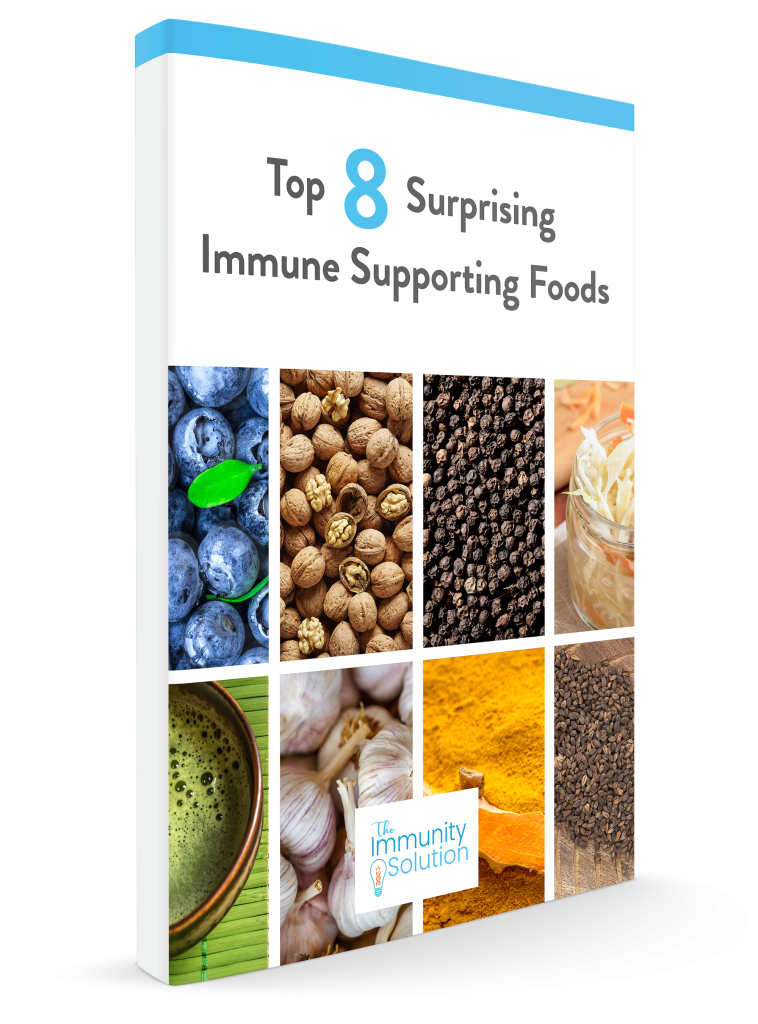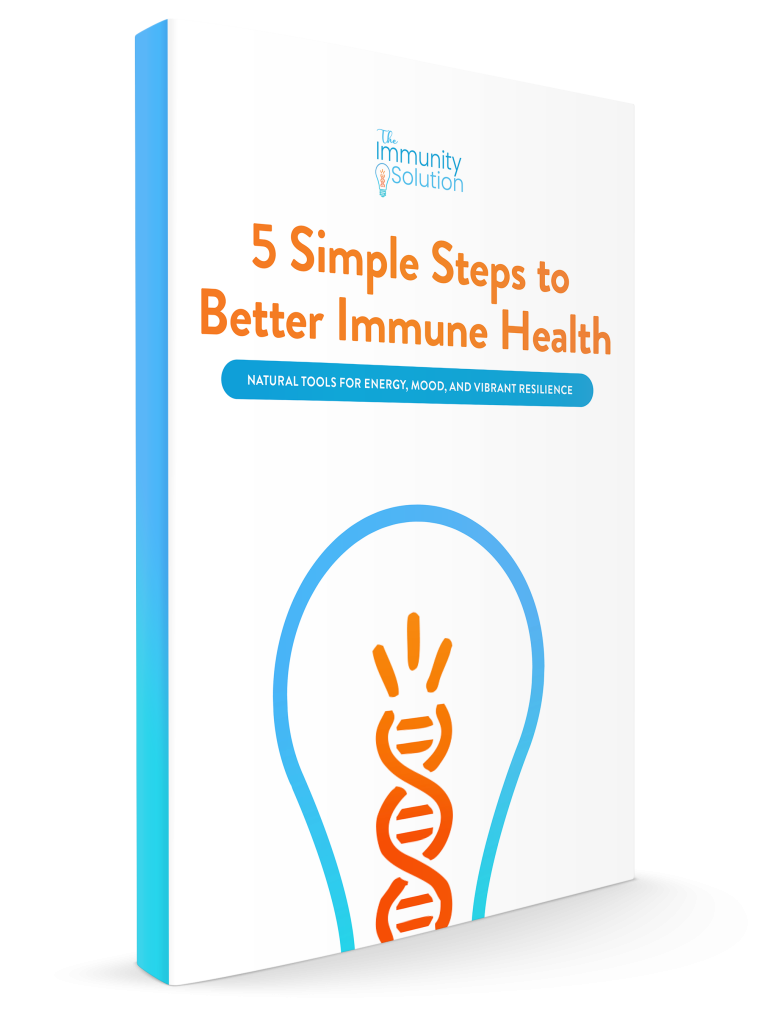 Meet the Hosts – Jeff & Austin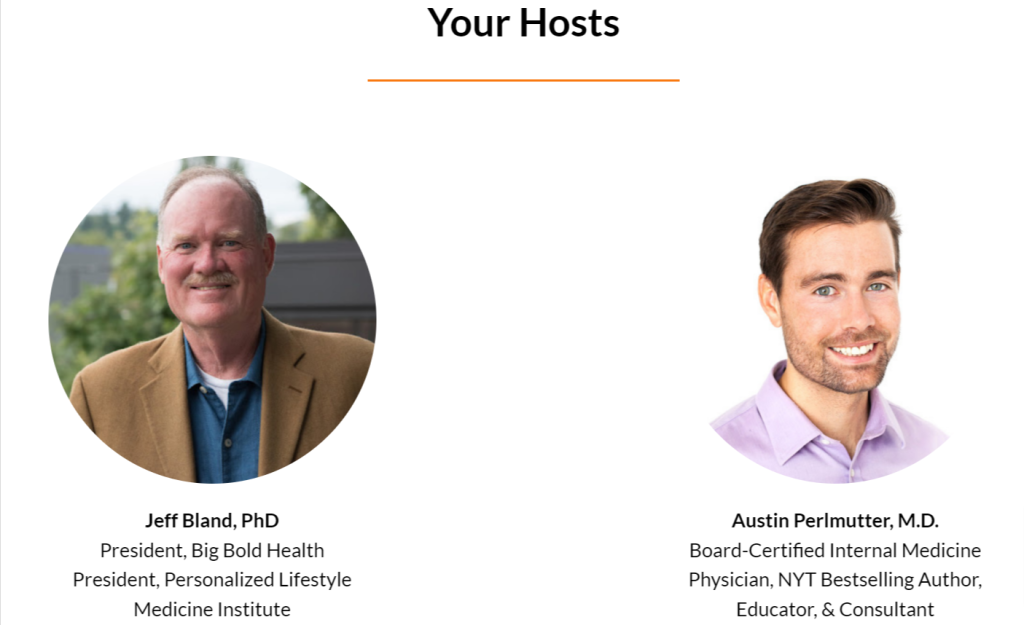 Jeff Bland is the founder of Big Bold Health and the Personalized Lifestyle Medicine Institute.
He has spent over four decades researching how to improve human health and has contributed significantly to the field of natural medicine.
Austin Perlmutter is a medical doctor specializing in internal medicine.
He is also an author and an educator driven by the desire to make simple health interventions for brain wellness available to all.
His book, Brain Wash, is an invaluable guide for restoring focus, energizing the body, and refreshing the mind.