Anxiety Super Conference 2022 -Road Path to Anxiety  Healing
The Anxiety Super Conference 2022 aims at helping you understand your anxiety.
You will also discover how to live the life you've ever desired. The FREE online healing event conference starts taking place November 28th-December 4th and Replay Week starts Monday, July 11th and runs through midnight December 4. It is free and online
Go Here to register for FREE and watch The Anxiety Super Conference 2022
What Is The Anxiety Super Conference 2022?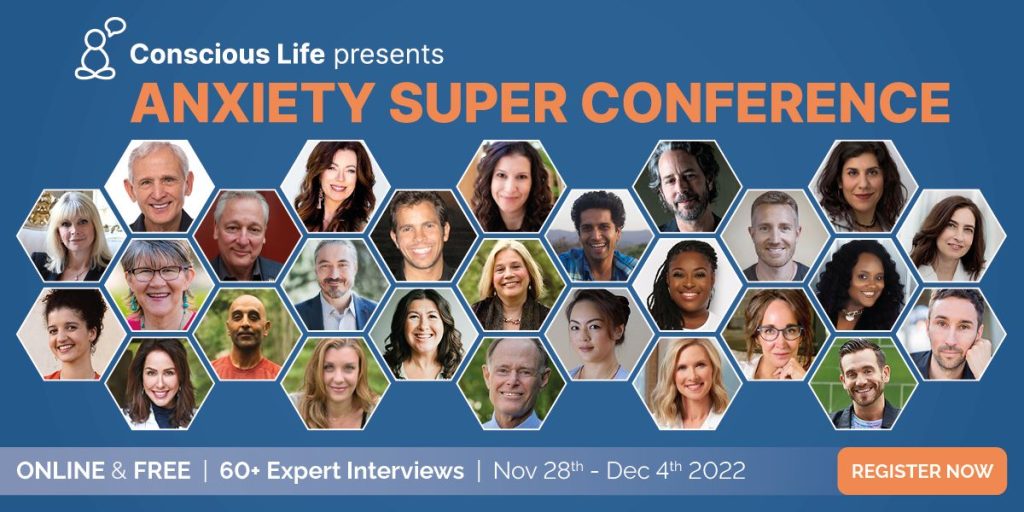 The Anxiety Super Conference is organized by Conscious life. It is a gathering of more than 60 of the world's most respected professionals.
From doctors, healers, researchers, and scientists to psychologists. They believe that anxiety is normal and manageable.
Over 260 million adults suffer from anxiety all over the world. Anxiety is also connected to several other conditions.
They include stress, pain, ADHD, gut issues, insomnia, headache, and substance use disorders.
However, with compassionate understanding and certain tools and frameworks, anxiety can be treated.
Over half a million people have attended anxiety conferences organized by Conscious Life.
The event features daily yoga practices, guided meditation, and real-life filmed therapy sessions.
Although the conference is virtual, you will feel like you are in a real-life event.
Register with your email address to be a part of the 2022 Anxiety Super Conference. You will receive links to be a part of each day of the event.
Who Is The Anxiety Super Conference For?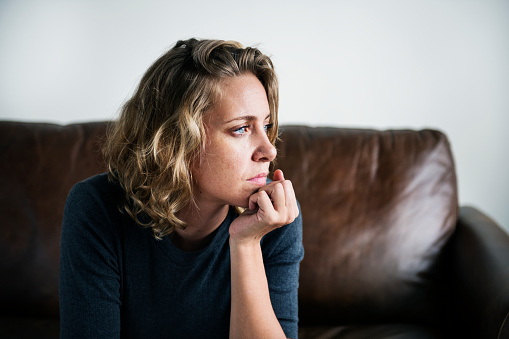 The Anxiety Super Conference 2022 is for you if you:
Find yourself feeling anxious without any reason
Are worried about the future that you find it difficult to enjoy the present
Experience fatigue, insomnia, or racing thoughts
Anxiety can take different approaches. The accumulation of tiny stressful situations we go through in life can trigger it.
Thankfully, the condition is treatable. You do not want to miss this life-changing opportunity.
What You'll Learn During the Anxiety Super Conference 2022
The conference features more than 60 speakers including the following: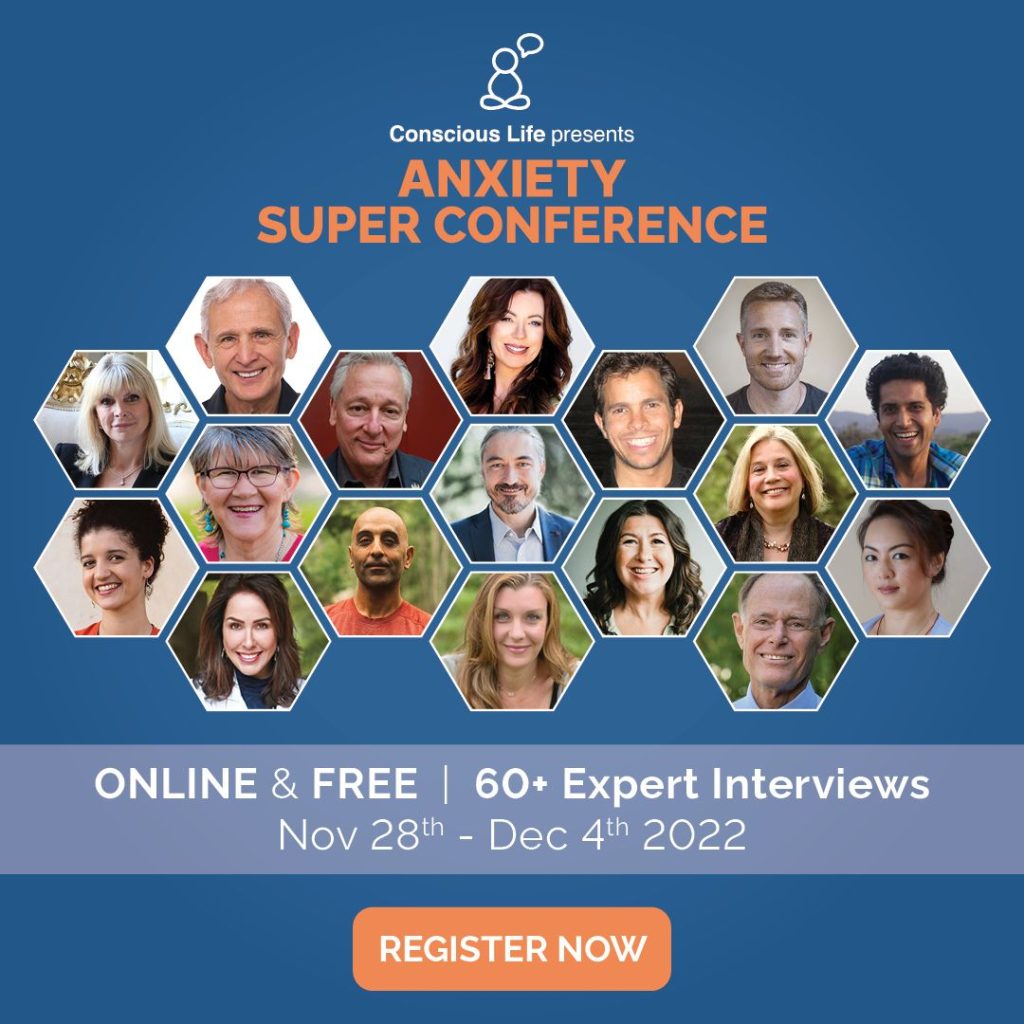 Amber Benziger, Dr. David Perlmutter, Thomas Hubl, and Dr. Fleet Maull. They will speak on the following topics:
Journeying as a tool for anxiety
How your gut bacteria affect your anxiety
Healing our ancestral and collective trauma
Neuro-somatic mindfulness for healing anxiety
Other experts will cover topics on the following:
The purpose of anxiety
Brain function and anxiety
ADHD
Chronic Illness
Anxiety after an illness or injury
OCD
Hormones
Nutrition and supplements
Sleep hygiene and rest
Insomnia
How to get help
How to identify and reframe triggers
Anxiety in children
Exercise
Meditation and breathwork
Medications assisted treatment
Gut health and the brain
Neuroplasticity
Neurodivergence
Stimulants
Stimulants and substance use
Coping skills
Treatment methodologies
Death and grief
And much more…
If you register today, you will get access to the following free gifts:
#1: Alex Howard's Three Types of Anxiety
Alex Howard is the creator of Therapeutic Coaching. He outlines the 3 types of anxiety and offers practical solutions for working with each of them.
In his webinar, you will learn:
How to identify which type(s) of anxiety you experience
How to target interventions to work with each type of anxiety
The RESET framework for resetting your nervous system
#2: EFT Tapping for Anxiety Relief by Nick Ortner
Nick Ortner is the author of The Tapping Solution.
You will learn:
The power of tapping for healing
How working with our energy body impacts our mental and emotional bodies
Simple tapping routines for transforming your anxiety now
#3: How to Get Unstuck by Britt Frank
You will learn:
Why anxiety is not an emotion but a physical signal
Why coping skills won't work with a dysregulated nervous system
What grief has to do with becoming an emotional adult
#4: Seeking Peace by Dr. Darryl Tonemah
Dr. Darryl Tonemah is a Kiowa, Comanche, and Tuscarora psychologist. He works with Native groups to ease anxiety and heal trauma.
You will learn:
How to seek peace rather than avoiding symptoms
Why it is important to practice coping skills before a crisis
How to create and collect sovereign moments
#5: QiGong and the Power of Energy Healing by Dr. Pedram Shojai
Dr. Pedram Shojai is a New York Times best-selling author of The Urban Monk. In this webinar, you will learn:
The fundamentals of energy medicine
Why QiGong is much more than just movement
A simple practice for releasing trapped energy
#6: Anxiety and Equality Activism by Jaia Bristow
You will learn:
Why anxiety is a common response to privilege awareness
How to overcome privilege paralysis in social justice work
Moving from guilt to gratitude and defensiveness to curiosity
About Your Anxiety Super Conference Hosts
The hosts of the Anxiety Super Conference 2022 are: Alex Howard, Meagan Gibson, and Jaia Bristow
Alex Howard is the Founder of Conscious Life and the Chairman of The Optimum Health Clinic. He has been actively involved in training psychology practitioners since 2005.
He started documenting his work with real-life patients in 2020. Alex is also a researcher and author of several books.
Meagan Gibson is the CEO of Conscious Life. She is an award-winning journalist, educator, and entrepreneur.
She speaks on subjects related to journalism, entrepreneurship, film and video, and improvement. She co-created and directed a series for Conscious Life, How I created a Cult. It's available on Amazon Prime and Apple TV in North America.
Jaia Bristow is a multiethnic queer content creator and group facilitator.
She runs a podcast and YouTube channel, Beyond Boxes, that explore labels and identity. She has been practising meditation since childhood.
Final Note
We all suffer from anxiety at different times in our lives. So, you are not alone. Anxiety is highly manageable.
The practices you will learn during the Anxiety Super Conference 2022 will significantly help.
The event will be held on November 28th-December 4th It is online and registration is free. Sign up today to get access to the conference and instant free gifts.