The Health Coach Summit – Upgrade Your Health Coaching Skills
Join The FREE The Health Coach Summit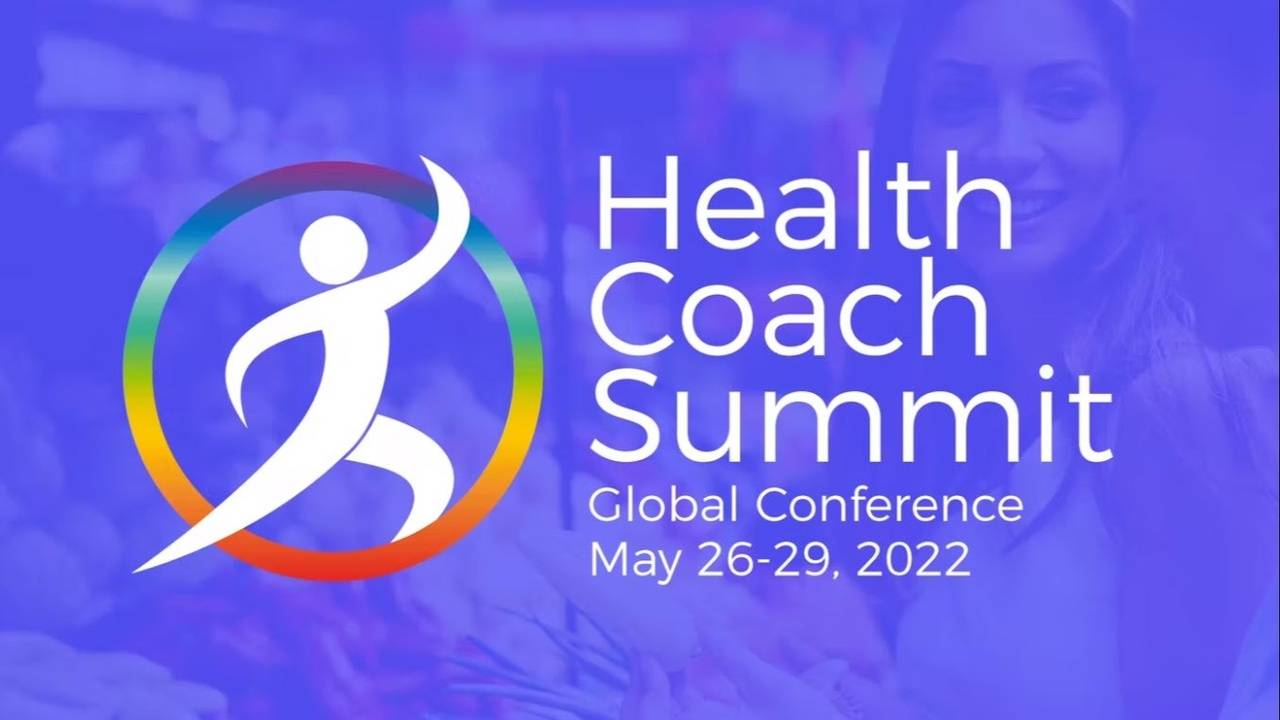 Live Now
This 4-day immersion event with the top 15 health coaching schools, and 27+ experts, is designed for health coaches, and health professionals to advance skills, help health & wellness coaches, client health outcomes, and business growth.
It's no secret that healthcare professionals are passionate about helping people. However, the traditional healthcare system revolves around offering medical advice to patients and trying to attend to as many people as possible. But does this work all the time, especially in cases that require behavioural change?
Short on time? Click here to quickly register for the Health Coach Summit.
Research has shown that chronic illnesses occur due to lifestyle changes. As a result, health coaching should be incorporated into primary healthcare. This is why we'll shine the light on the Health Coach Summit 2023.
In today's post, we'll explore all you need to know about the event, including key benefits, summit speakers, and fees.
What's the Health Coach Summit About?
The Health Coach Summit is a global movement for health coaches and professionals. It aims to make health coaching and lifestyle medicine available to everyone.
The virtual event holds May 25 to 28 and participants will learn from over 27 leading experts and top 15+ Global Health Coaching schools.
The National Board for Health and Wellness Coaching (CE-000015-1) and CPD Standards (ID 21841/1) for 24 Continuous Education Credits approves the summit. This implies that you will earn continuous education CE/CPD credits when you attend the event and take a quiz within 6 months.
Who Should Attend the Health Coach Summit 2023?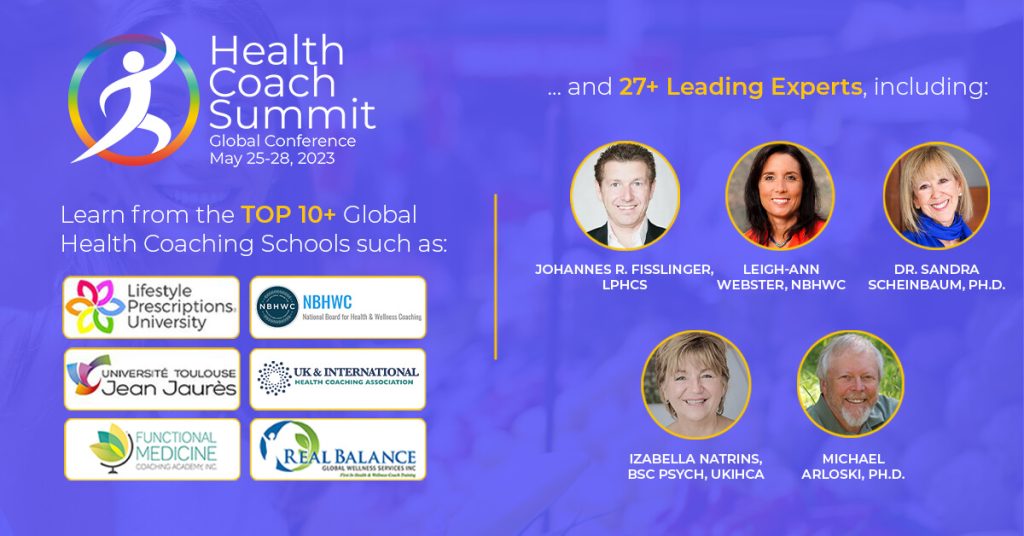 This live virtual event is for you if you're a:
Health coach graduate/student
Aspiring health coach
Clinic or wellness centre manager
Doctor
Key Benefits of Attending the Summit
Here's what you'll gain from attending the Health Coach Summit:
Expand your health coaching skills
Radically improve client health outcomes
Learn from 27+ Trusted Health Coaching Leaders
Get actionable protocols & worksheets
Earn 24 CE/CPD Continuous Education Credits
Learn a variety of health coaching styles & skills
Lifetime access to recordings
100% evidence-based content (no sales pitches)
Join a passionate, empowering global community
What You'll Learn in the Health Coach Summit
The event offers so much knowledge that four years in the classroom can't offer. Here's a summary of what you'll learn:

The Research & Science
Reversing chronic symptoms.
The 4 Pillars of Lifestyle Medicine
Building a Successful Practice (as an employee, self-employed, online or offline)
Income Growth Strategies
Micro-Habits, 4-Step Habit Loop
Doable Nutrition Strategies (learn what 80% of experts agree on)
Smart Fitness & Exercise Protocols
Stress Management
Psychosocial Stress Management Methods
Social Support & Real-Life Improvements
How to write Lifestyle Prescriptions®
Positive Psychology Communication Skills
Observing the 20 health outcomes
Chronic Symptom Protocols (for heart, digestive, pain, anxiety, depression & more)
How Much Does the Health Coaching Summit Cost?
The summit provides two pricing plans: live streaming and deluxe.
Live streaming costs $399 for:
27+ LIVE Presentations
Interactive LIVE Panel Discussions
Book "Lifestyle Medicine Works"
Book "HealthiWealthi Solutions"
Deluxe costs $599 for:
27+ LIVE Presentations
27+ Recordings (lifetime access)
LIVE Panel Discussions
The Art & Science of Self-Healing 101 Course ($299 value)
Organ-Mind-Brain Anatomy™ Chart & Worksheet
Book "Lifestyle Medicine Works"
Book "HealthiWealthi Solutions"
$3,750 Ph.D./Masters Degree in Health Coaching Tuition Credit
HealthiWealthi™ Coach Membership One-Month-Free
24 NBHWC CE / CPD Standard Credits (optional)
If you register now, you may be eligible for a 50% discount on both plans and there's a 7-day no-risk refund policy. Also, proceeds from ticket sales go to the non-profit Health Coach & Lifestyle Medicine Leadership Education Fund to support health professionals in underserved communities.
Meet the Summit Host
The Health Coach Summit is organized by the Lifestyle Medicine University Foundation, a non-profit organization. Its mission is to inspire healthy and conscious living through national and/or global awareness campaigns. It also ensures that Lifestyle Medicine and Health Coaching become a vital part of healthcare and are accessible to everyone.