Drtalks Global Energy Healing Summit 2.0 (2023)-Free Access
Drtalks Global Energy Healing Summit 2.0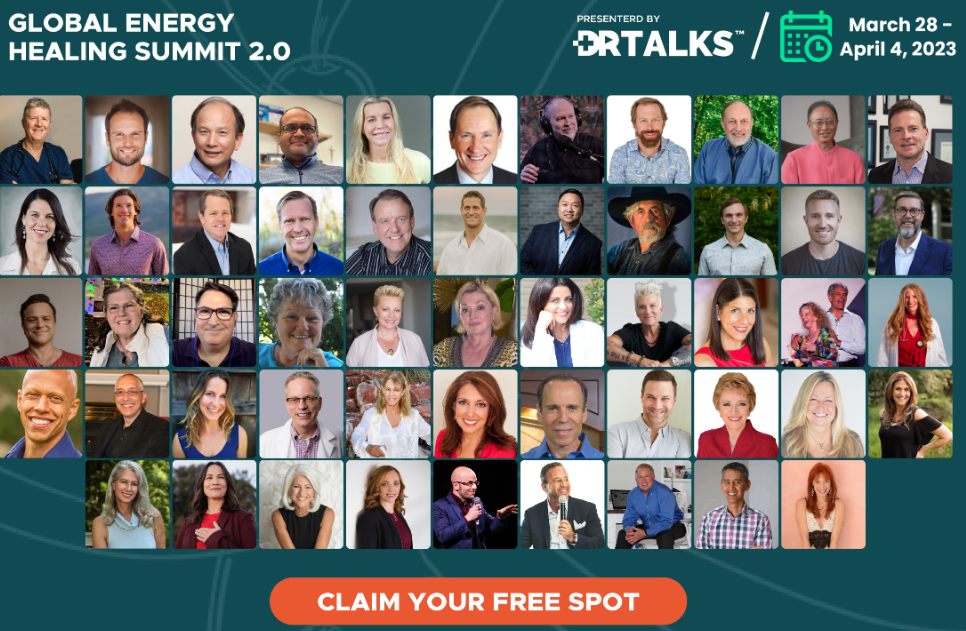 Live Now
The energetic imbalance behind your struggles.
How energy affects the different components of your health.
How to harness energy to create lasting transformation in your life.
Chronic diseases like diabetes, cancer, and cardiovascular issues require lifestyle changes and costly medical care.
Chances are that you or someone you know is suffering from a chronic disease and the available treatments only alleviate the problem rather than address the root cause.
Energy medicine, a branch of alternative medicine, is gradually gaining popularity for healing physical and mental ailments.
Although it has been around for ages, you may be interested in knowing what it is and how you can benefit from it.
The Global Energy Healing Summit 2.0 invites you to get answers that will set you on your path to healing.
You can Click here to Secure your Slot, it is FREE.
About the Drtalks Global Energy Healing Summit 2.0
The Drtalks Global Energy Healing Summit 2.0 is a free online summit that will hold from March 28 to April 4, 2023. 
It brings together over 40 world-class experts in qi gong, tao healing, ozone therapy, and more.
They will unravel ancient wisdom for leading a healthy, happy, and long life.
Currently, scientists and doctors are acknowledging the efficacy of energy healing on medical conditions.
As a result, people suffering from conditions that deplete their energy may have caught a glimpse of hope.
Energy healing involves listening to your body so you can understand your triggers and try to get rid of them.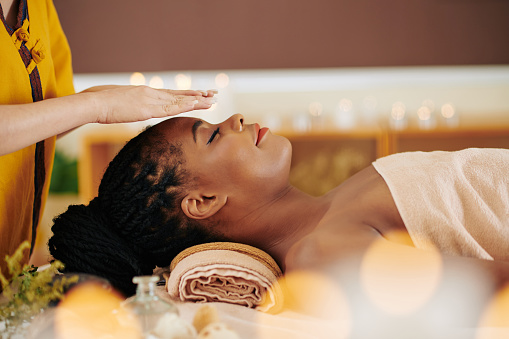 It thrives on the power of belief such that your brain convinces your body that a treatment will be effective and it eventually works.
However, the exact way energy healing works is still a mystery.
What You'll Learn from the Drtalks Global Energy Healing Summit 2.0
Here are some things you'll learn during the summit:
Fighting and healing cancer with Energy Medicine
Restoring your energy with bioenergetics
Fine-tuning your immune system for perfect health
The healing power of qi gong
Chronic pain management
Mental hygiene
Lymph and fascia 101
Secrets to slowing, stopping, and reversing the ageing of the brain and body
Using food as medicine for healing chronic diseases
How to release tension
How to reprogram your cells for health
Vagus nerve stimulation
How to never fear breast cancer again
Who Should Attend the Drtalks Global Energy Healing Summit 2.0?
You should attend the summit if you want to:
Identify the root cause of your health challenge and take the right action
Improve sleep with simple practices and increase energy for all-round productivity
Create your own health, wealth, and happiness
Become a source of evidence-based knowledge and support for family and friends
The summit is free but you have to register online.
You'll also get these bonuses:
Enhance Your Energy by Jason Prall
Supercharge Your Energy Healing With Pulsed Magnetic Fields (PEMFs) by William Pawluk
Meet the Hosts
The Global Energy Healing Summit 3.0 is hosted by Tom McCarthy, Jason Prall, and Master Chunyi Lin.
Tom McCarthy is an entrepreneur and investor who ventured into energy healing after exhausting conventional medicine options for fear, anxiety, and constant illnesses.
During his therapy, he discovered the mind-body connection that led to his ailment.
Soon, he realized that many people do not know about energy medicine.
As a result, he partnered with Chunyi Lin to create a company named Life Force Blessings.
He is also the author of The Breakthrough Code, a book that details how to create breakthroughs in any area of life.
Jason Prall is a health educator, author, and filmmaker, among other things.
Following a series of personal experiences and research, he created a 9-part film series, The Human Longevity Project.
It exposes the nature of chronic diseases as they exist in the world.
His upcoming works showcase ancient healing methods for the mind, body, and soul.
Chunyi Lin is a celebrated speaker, author, and founder of Spring Forest Qigong.
He has trained over 400 Qigong professionals and has transformed the lives of 750,000 students through his programs.
Also, he offers healing and wellness services to celebrities and sports teams in the US.