The Best of Home-Grown Food Summit 2022
"You are what you eat", is an old saying that implies that you need good food to stay healthy.
But do you know how the food you eat was grown? Whether marked as organic or inorganic, growing your own food is one process you can trust.
If you're looking for help with starting a garden in your yard that guarantees a fresh supply of food and medicinal herbs, then you should attend the Home Grown Food Summit 2022.
This article discusses what the summit is about and some things to expect.
Go Here to Register for FREE To The Best of Home Grown Food Summit 2022
What is the Best of Home Grown Food Summit About?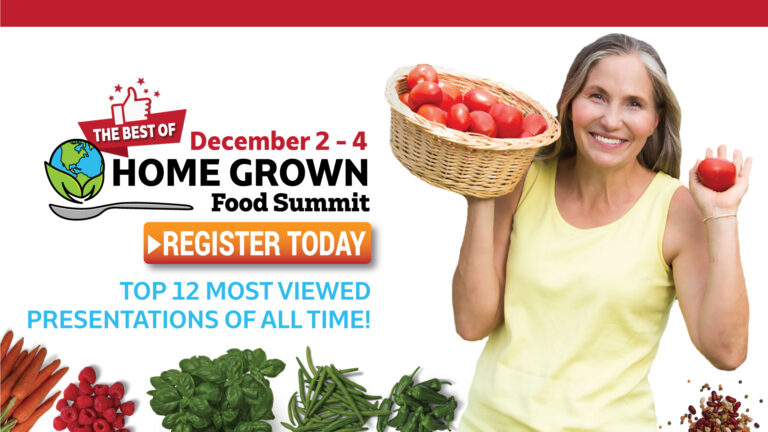 The Best of Home-Grown Food is a virtual event held from the 2nd through the 4th of December, 2022.
The host, Marjory Wildcraft, brings together 12 experts who will walk you through the process of growing your own food and becoming free from supermarket junk.
Having access to fresh foods and herbs means less exposure to harmful chemicals and heavy metals that could be responsible for frequent trips to the hospital.
Imagine being able to grow and eat your medicine; that's what the Home Grown Food Summit is about.
It's free to join and you don't have to travel to a particular location to participate. You can access the presentations from your computer, but registration is required.
The instructions for attending the summit and the schedules of the speakers will be sent to your email.
You can Click Here to Register for the Best of Home Grown Food Summit 2022.
Benefits of Growing Your Own Food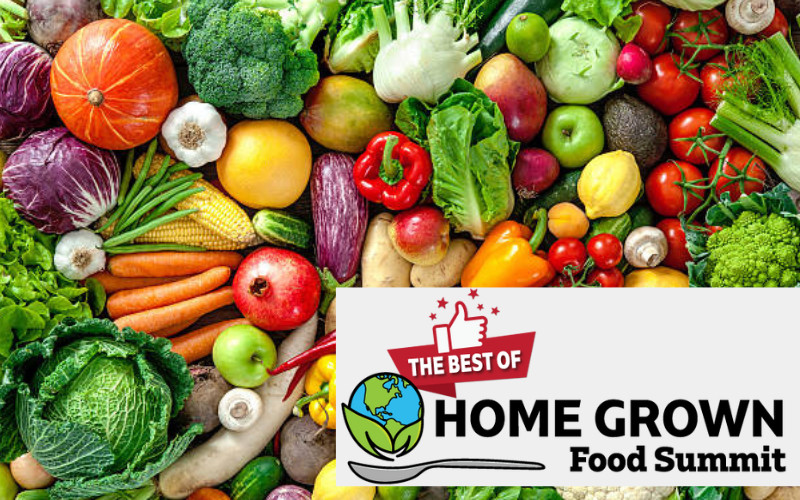 While you may be able to get fresh fruits, vegetables, and herbs from the supermarket, they may not be too healthy for the environment.
Here are a few benefits of growing food at home:
#1. Stop Food Waste
With a garden in your yard, you can pick only what you want.
But if you buy from the store, you may purchase surplus, which may spoil before you even consume it.
#2. Reduce Carbon Footprint
Producing food on a commercial scale contributes to the amount of carbon released into the atmosphere.
Think about the amount of fuel a tractor burns during land preparation and the distance vehicles cover to transport food from the farm to stores. Also, imported food comes a long distance to get to us.
But when you grow your own food, there's no carbon emission. Instead, you'll be trapping carbon in the soil.
#3. Become a Backyard Researcher
Growing your own food provides a lab in your yard for you to learn about nature.
You can also try new farming methods and mix them up with old techniques to see the outcome.
What Will You Learn from the Best of Home-Grown Food Summit 2022?
Below is a lineup of the speakers and what you'll learn from them.
James Fry – 7 Homemade Fertilizers: From Trash To Treasure
David the Good – "Compost" The Movie & How To Start Your First Vegetable Garden Without Breaking The Bank
Anne-Marie "Dash" Miller – Defeating Garden Pests
Lori Valentine Rose, PhD, RH – Herbs Aren't Kale: How To Grow Medicinal Herbs At Home
Marjory Wildcraft – 10 Strategies For Growing Food In A Changing Climate
Donna Gates –
Dr Patrick Jones – Kitchen Medicine: More Medicinal Herbal Wonderments In Your Spice Drawer!
Kami McBride – Edible Flowers: Using Them As Food & Medicine
Dr Elena Upton – Homeopathic First Aid Kit
Kevin Espiritu – Container & Raised-Bed Gardening
Ira Wallace – Growing Great Garlic
Who is the Best of Home Grown Food Summit 2022 For?
The Best of Home Grown Food Summit 2022 is for you if you want to:
Choose the quality of your food and herbs
Try natural home remedies with some guidance
Produce food that tastes better
The event is free, but you should Register Now to Get In.
Meet the Host of the Best of Home-Grown Food Summit 2022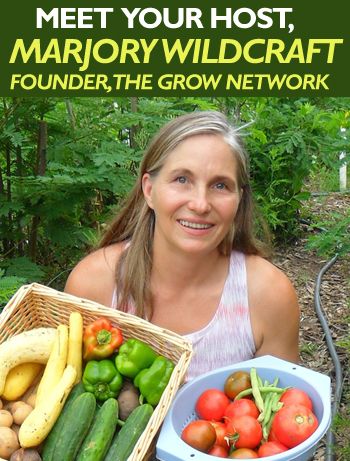 Marjory Wildcraft is the founder of The Grow Network, a community that focuses on modern self-sufficient living.
She has a DVD series, Grow Your Own Groceries, which has sold over half a million copies.
Marjory's rationale behind the Home Grown Food Summit is to create a global network of people who will grow their own food and medicine.
 As a reward for inspiring hundreds of thousands of backyard gardens, Marjory was listed in Who's Who in America, a compilation of notable living men and women in America.
Do you want lifetime access to the entire Summit and watch at your own pace?
Yes, the entire event is FREE TO ATTEND from December 2 through December 4, 2022. (You have already registered and owe nothing.)
If your schedule makes it difficult for you to watch the best 12 interviews of all time, you can buy lifetime access to the Home Grown Food Summit's WHOLE video library. This includes each and every video ever recorded! Over 150+ videos, interviews, and transcripts!
Curious? Go here to learn more about lifetime access to the Home Grown Food Summit.